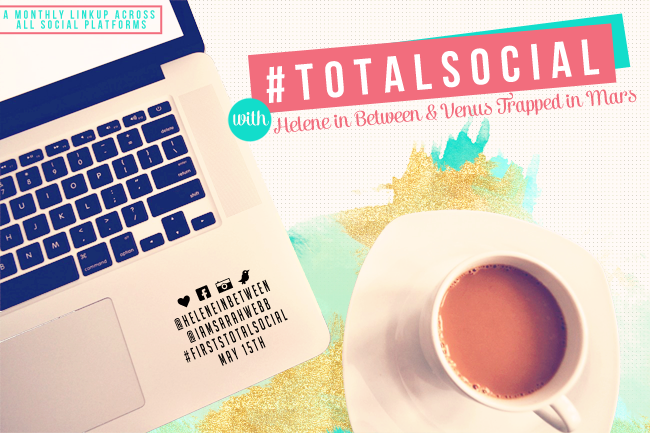 Today I am joining in on the first ever #totalsocial with
Sarah
and
Helene
. The point of the link-up is to find new bloggers via the hashtag #totalsocial. This month the prompt is "firsts" so I am going to go ahead and tell you about my first time
working on a Habitat for Humanity build
!
When I was working as an Educational Consultant for AST, I was fortunate enough to travel the country and see some amazing places while meeting some awesome women. Most of the fall semester in 2012 I spent with the women at University of Southern Indiana in Evansville, IN. As an EC, we were responsible for running the chapter's business meetings, planning socials, and doing volunteer work. Evansville has a pretty well-established H4H and even had its own H4H section of a neighborhood. When the women of the chapter told me they wanted to do a build, I was more than happy to set something up for them.
[now that I am writing this blog post, this is my second time doing a H4H build!...oops]
The summer I started working for AST, we helped with a build in Indianapolis, but honestly, it was one of the worst experiences. We had already had a long day, it was hot, and we were all just not really into it. The house we were working on was in the final stages of being finished so they really didn't need that many volunteers.
The house that we were working on in Evansville was bare bones. We were putting up walls, nailing the roof together, and really involved in the process of making wood turn into a house. I was so excited to be able to work on this house with the women who was going to be moving into this exact house. Habitat for Humanity has a specific list of who can apply and receive a Habitat house. This women had put in over 100 hours on her house. It had to be so rewarding to be so hands on in the building of a place she will share so many memories with her family.
I haven't done a big volunteer job like this since we worked on this house and I am feeling the itch. I would love to help on another H4H house around here, but just haven't done the research yet.
After we finished working on this house, we had the opportunity to put together a "welcome home" basket for another family that was moving into a house down the street. It was so rewarding to be able to welcome this family into their new home that was built just for them with everything you need for an empty house. Laundry detergent, soap, towels, dish soap, and so much more was loaded into a laundry basket for this sweet family.
If you ever have a chance to do a Habitat for Humanity build, do it!